In june 11th of 1647, king Ferdinand III anoblished Pál (Paulus) Tott alias Soky and János (Joannes), sons of Andras (Andreas). In december 3th of 1648, Nytra's comitat published its patent letter of nobility. Unfortunately, we lost its document and we only have a transcript of it (you can consult it in Document section).
We don't know anything about Pál and Janos, excepted they lived in Nové Zamky, a fortified town in south of upper Hungary (current Slovakia). We know this city was conquiered by turkishes in 1663 and then, we suppose they left the town and move in the north where hungarian kingdom was still in place.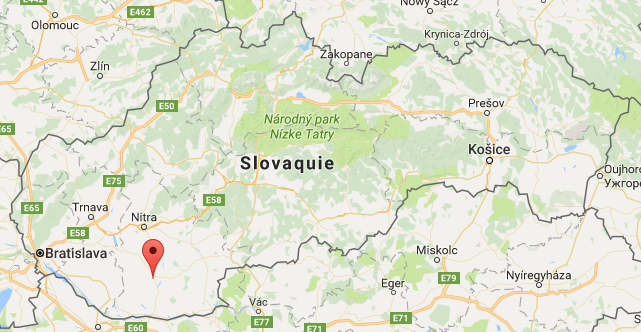 We know they move to Sztrázsa between 1663 and Thököly's troubles near 1670-1690.
Because of thoses troubles, they decided to moved to Kozojídky in Moravia.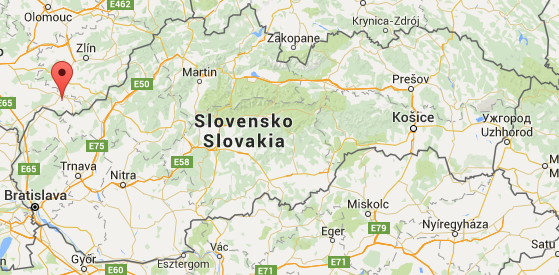 Historian Szluha wrote the following text about this family :
In june 11th of 1647 in Poszony, king Ferdinand III gave a patent letter of nobility to Pál Toth alias Soóky, to his son Andras and to Janos his brother [Ed. : Pal's one]. Our comitat [Ed. : Nytra] enacted it  in december 3rd of 1648 in Nytra. During 1731's census, Gáspar, János and Tamás justified their nobility presenting the armorial letter[Ed. : the original letter patent of nobility, not the transcript] et proved they were descendants of János [Ed. : anoblished by the king]. During 1754-55's census, our comitat justified the nobility of brothers Gáspár and Tamás living in Tövisfalu, as well as the one of Gáspar's sons Gáspar, Gyorgy, Mihaly, Jozsef and Gaspar, and also the one of Tamas's son, Tamas, and finaly the one of their late brother Janos, Lorinc living in Kopcsány , and Janos living in Sztrázsa, who presented the armorial letter. They also presented a deposition made by witnesses dated from february 18th of 1731, whereby after Janos's death -the one in armorial letter- his wife Anna Horvath ran away with her children in Kozojdek in Moravia where his son Gaspar, Janos and Tamas, born; and when they came back in Sztrázsa, we named them Kozojdek.
Actually, reference of Janos's death is not clear : if Janos died before Anna Horvath run away, how his sons Gaspar, Janos and Tamas could be born in Moravia ?
This description was also done by official slovakian genealogist in this document :